Product Description
pin lug fire hose coupling water suction pipe fittings
Pin Lug:
Specifications
Aluminum Pin lug coupling
Swivel nut coupling
Suction Hose Fitting
Sizes: from 1″ to 8″
Parts: Full set. Female, Male. Brass nut
Pin lug coupling (Swivel nut coupling. Vapour Recovery)
Sizes:
From 1″,1-1/2″ .2″. 2-1/2″.3″.4″.5″.6″
Parts:
Full set
Female set
Male set
Brass nut
Body material:
Aluminum body with brass nut
Advantage: 
safe, fast, easy to operate
Thread: 
NPSH, NST
Usage range: 
can be used for water, oil or other liquid, but not for air or gas applications
Package: 
standard paper carton, and then packed by pallets
Our Service:
1. provide OEM, ODM, OBM service;
2. provide after sales service.
3. supply one-stop service
FAQ:
1. Are you a factory or a trading company?
We guarantee that we are a manufacturer of PVC hoses,coupling, your visit will be highly appreciated!
2. What are you offering?
1) PVC hoses (layflat hose, suction hose, braided hose, garden hose, air hose etc.)
2) Hose couplings and clamps
3) Garden equipment
3. Can your company supply some certificate for your product or can you accept some test for your product or your company?
Yes, we had passed a lot of test for our product and factory and factory. Any testing can make by your need.
4. What's your advantages?
Eastop is a trusted professional hose manufacturer, we have more than 20 years of production experience.
We own 80 production lines to make sure good quality hose and fast delivery time.
We promise to provide professional after-sales service, solve all kinds of technical problems at any time until customer satisfy.
We have join Alibaba trade assurance (a free payment protection service), payment more sa
| | |
| --- | --- |
| Connection: | Male / Female |
| Structure: | Universal |
| Flexible or Rigid: | Rigid |
| Material: | Aluminium, Brass, Stainless Steel, PP, Nylon, Iron |
| Standard: | Standard |
| Size: | 1′′ – 8′′ |
Samples:

US$ 0.1/Piece

1 Piece(Min.Order)

|
Request Sample
Customization:

Available

|

Customized Request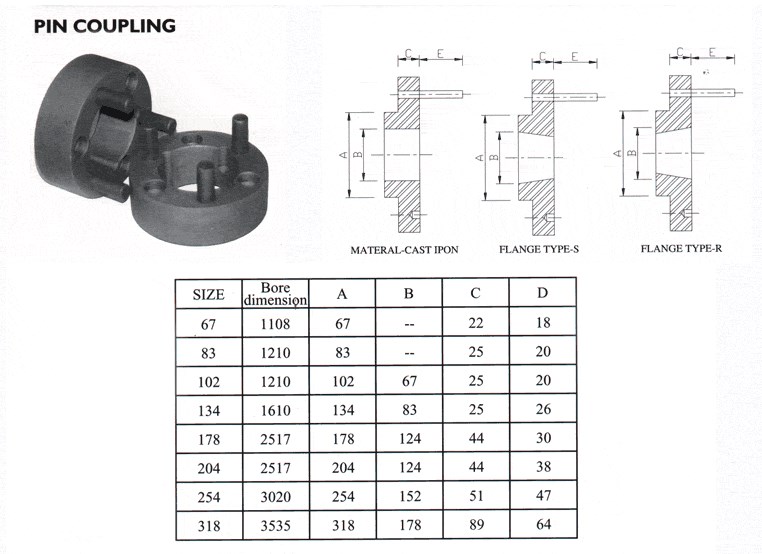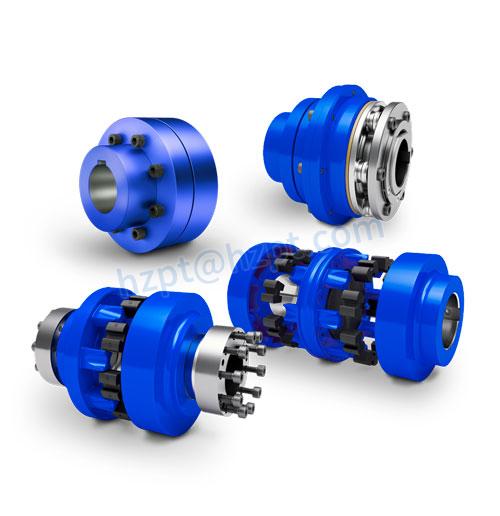 Can Pin Couplings Accommodate High Torque and High-Speed Applications?
Pin couplings are versatile and robust, making them suitable for a wide range of applications, including those involving high torque and high-speed requirements. However, the specific design and construction of the pin coupling will determine its capacity to handle such demanding conditions.
The ability of a pin coupling to accommodate high torque depends on factors such as the material used, the size and number of pins, and the overall design. High-quality pin couplings are often made from strong and durable materials like alloy steel, which allows them to withstand significant torque loads without failure or deformation.
Similarly, the capability of a pin coupling to handle high speeds depends on factors such as the balance of the coupling and the precise manufacturing of the pins and hubs. Properly balanced pin couplings can operate at higher speeds without generating excessive vibration or causing premature wear.
When selecting a pin coupling for high torque and high-speed applications, it is essential to consider the following:
Design and Construction: Opt for pin couplings with a robust and well-engineered design to handle the expected torque and speed requirements.
Material: Choose pin couplings made from high-quality materials known for their strength and fatigue resistance.
Size: Select an appropriate size of pin coupling that can accommodate the torque and speed expected in the application.
Manufacturer's Ratings: Refer to the manufacturer's specifications and torque-speed curves to ensure the coupling meets the desired performance criteria.
By carefully considering these factors and choosing a pin coupling designed for high torque and high-speed applications, you can ensure reliable and efficient power transmission in demanding industrial settings.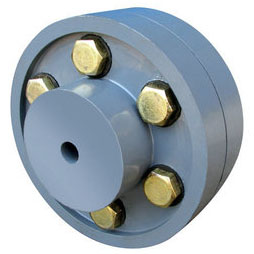 How Does a Pin Coupling Handle Angular, Parallel, and Axial Misalignment?
A pin coupling is designed to handle different types of misalignment, including angular, parallel, and axial misalignment. The unique construction of pin couplings allows them to accommodate these misalignments without compromising the efficiency and performance of the connected equipment.
1. Angular Misalignment: Angular misalignment occurs when the axes of the driving and driven shafts are not parallel but intersect at an angle. Pin couplings can tolerate angular misalignment because of their flexible and floating pin design. The two coupling halves are connected by a series of pins, which can pivot and move within the pin holes. This flexibility allows the coupling to bend slightly, adjusting to the angle of misalignment between the shafts.
2. Parallel Misalignment: Parallel misalignment happens when the axes of the driving and driven shafts are parallel, but they are laterally displaced from each other. Pin couplings can handle parallel misalignment to some extent due to the floating nature of the pins. The pins can move laterally within the pin holes, allowing the coupling to adapt to the offset between the shafts.
3. Axial Misalignment: Axial misalignment occurs when there is a linear displacement along the axis of one shaft concerning the other. While pin couplings primarily focus on handling angular and parallel misalignment, they may offer limited axial misalignment capabilities. The floating pins provide a small degree of axial movement, but excessive axial misalignment is best avoided to prevent additional stresses on the coupling.
It is important to note that while pin couplings can accommodate some degree of misalignment, excessive misalignment should be avoided to prevent premature wear and potential failure of the coupling and connected equipment. Regular inspection and maintenance can help identify and address any misalignment issues, ensuring the optimal performance and longevity of the pin coupling in power transmission applications.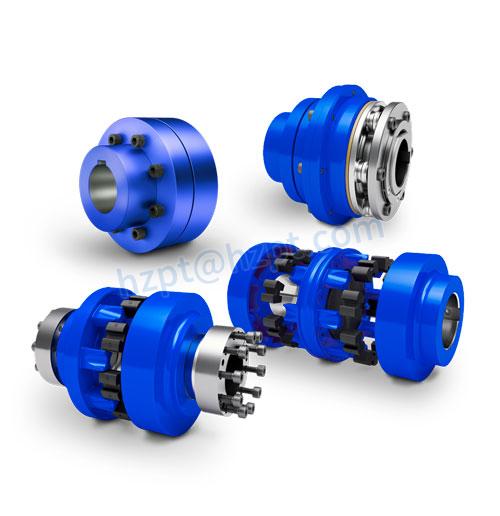 Advantages of Using Pin Couplings in Mechanical Systems
Pin couplings, also known as shear pin couplings, offer several advantages when used in mechanical systems. These advantages make them a popular choice for various industrial applications:
1. Overload Protection: Pin couplings are designed to provide overload protection to connected equipment. In case of excessive torque or sudden shock loads, the sacrificial pins will shear off, preventing damage to the shafts and other components.
2. Misalignment Tolerance: Pin couplings can accommodate a limited amount of angular misalignment between the shafts. This helps to compensate for minor misalignments and reduces the stress on the connected equipment.
3. Cost-Effective: The shear pins used in pin couplings are relatively inexpensive compared to other coupling components. In the event of a failure, replacing the damaged pins is a cost-effective solution, avoiding more significant repairs to the main equipment.
4. Easy Replacement: After shearing, the damaged pins can be quickly and easily replaced. This leads to reduced downtime and lower maintenance costs in the long run.
5. Versatility: Pin couplings are suitable for a wide range of applications, including pumps, compressors, fans, and other industrial machinery. Their ability to handle varying operating conditions makes them versatile in different environments.
6. Shock Load Absorption: Pin couplings can absorb and dissipate shock loads effectively. The shear pins act as a buffer, protecting the equipment from sudden impacts or overloads.
Despite their numerous advantages, it is essential to consider the limitations of pin couplings as well. They have lower torque capacities compared to some other coupling types, such as gear couplings or rigid couplings. Additionally, the need to replace shear pins after each failure may lead to more frequent maintenance requirements in applications with frequent overloads or misalignments.
In conclusion, pin couplings provide reliable torque transmission and safety features, making them a valuable component in various mechanical systems. Their ability to protect against overloads and accommodate misalignments makes them a practical choice in a wide range of industrial applications.



editor by CX 2023-08-31