Product Description
Product Description
This product contains Full set, Female set, Male set, Brass nut. With years' experience on coupling products, PLENT emphasis its working center to on product quality control and professional aftersales service.
Product Parameters
Size
Thread
Part#
Material
1″
NPS
TXPL100-AL
Aluminum body with brass nut
1-1/4″
NPS
TXPL125-AL
1-1/2″
NPS
TXPL150-AL
2″
NPS
TXPL200-AL
2-1/2″
NPS
TXPL250-AL
3″
NPS
TXPL300-AL
4″
NPS
TXPL400-AL
6″
NPS
TXPL600-AL
Our Advantages
* Economic (durable product life decrease resource waste)
* Safety Sealing (reliable sealing material)
* Professional aftersales service (Experienced technician and engineer team)
* OEM service available (company owned R&D Team)
Packaging & Shipping
Exhibition
Company Profile
HangZhou Plent Machinery is located in HangZhou, the second largest seaport in China. We integrate scientific research, development, production, distribution and service. HangZhou PLENT Machinery is specialized at kinds of hose couplings and pipe fittings, including Camlock coupling, Storz coupling, Guillemin couplings, Universal Air Hose Coupling, KC Nipples & Hose Menders, Hose Clamps, Whip Check Safety Cables. Double Bolt Hose Clamps' designing, developing and manufacturing.
HangZhou Plent Machinery is devoted to providing a "one-stop-solution" for our clients′ needs, from tooling design, aluminum or iron casting, machining and assembly in the areas of truck parts, pumps, valves, nozzles and fittings etc. So, we are a fully serviced company and able to save the cost and energy of the clients to the utmost.  
We are ISO9001 and CCC certified. Good quality and Competitive prices are ensured by perfect testing equipment, quality inspection personals and selected chain suppliers. We are experienced in IP protection due to the innovation nature of the company. PLENT has become a preferred OEM supplier partnering with world leading company in US and Europe.
Distinguished as top-tie partner of companies to outsource their engineering service and manufacturing business, our service are featured by:
Small enough to care what you are
Strong enough to implement the right technologies for you
Lean enough to minimize the manufacturing costs
Experienced enough to use all the best practices and management expertise to run the facility
 
FAQ
Q: Do you provide samples ? is it free or extra ?
A: Yes, we could offer the sample for free if the cost is below USD20 with freight on your cost.
Q: How long is your delivery time?
A: Generally it is 5 days if the goods are in stock. Or it is 15 days if the goods are not in stock, it is according to quantity.
Q. what is your payment term? 
A: T/T 30% payment in advance, balance to be paid prior  shipment.
Q: what is your main market?
A: ,Western Europe,North America, South America, Eastern Europe, Southeast Asia, Africa, Oceania, Mid East, Eastern Asia. 
Q: Can I have my own customized product?
A: Yes, we can supply logo Print and package desiged based in our MOQ.
 
Shipping Cost:

Estimated freight per unit.





To be negotiated
| | |
| --- | --- |
| Standard: | DIN, ANSI |
| Material: | Aluminium |
| Connection: | Casting |
Samples:

US$ 20/Piece

1 Piece(Min.Order)

|

Order Sample
Customization:

Available

|

Customized Request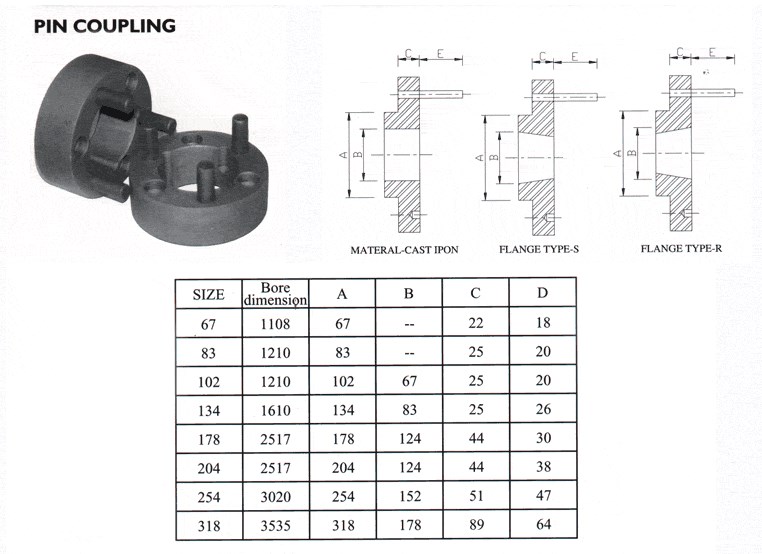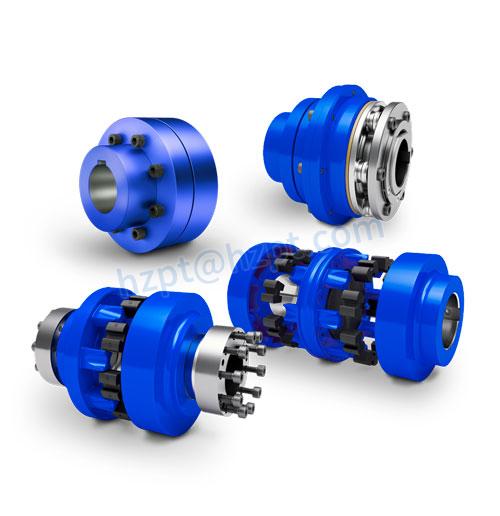 Can Pin Couplings Accommodate High Torque and High-Speed Applications?
Pin couplings are versatile and robust, making them suitable for a wide range of applications, including those involving high torque and high-speed requirements. However, the specific design and construction of the pin coupling will determine its capacity to handle such demanding conditions.
The ability of a pin coupling to accommodate high torque depends on factors such as the material used, the size and number of pins, and the overall design. High-quality pin couplings are often made from strong and durable materials like alloy steel, which allows them to withstand significant torque loads without failure or deformation.
Similarly, the capability of a pin coupling to handle high speeds depends on factors such as the balance of the coupling and the precise manufacturing of the pins and hubs. Properly balanced pin couplings can operate at higher speeds without generating excessive vibration or causing premature wear.
When selecting a pin coupling for high torque and high-speed applications, it is essential to consider the following:
Design and Construction: Opt for pin couplings with a robust and well-engineered design to handle the expected torque and speed requirements.
Material: Choose pin couplings made from high-quality materials known for their strength and fatigue resistance.
Size: Select an appropriate size of pin coupling that can accommodate the torque and speed expected in the application.
Manufacturer's Ratings: Refer to the manufacturer's specifications and torque-speed curves to ensure the coupling meets the desired performance criteria.
By carefully considering these factors and choosing a pin coupling designed for high torque and high-speed applications, you can ensure reliable and efficient power transmission in demanding industrial settings.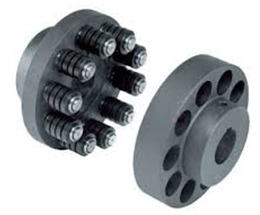 Role of Pin Coupling in Reducing Downtime and Maintenance Costs
A pin coupling plays a crucial role in reducing downtime and maintenance costs in various mechanical systems and power transmission applications. Its design and features contribute to improved reliability and ease of maintenance, resulting in enhanced operational efficiency and cost savings. Here's how pin couplings achieve these benefits:
1. Shock Absorption: Pin couplings are known for their ability to absorb and dampen shocks and vibrations generated during operation. By cushioning the impact of sudden loads or torque spikes, they protect the connected equipment from potential damage, reducing the frequency of unexpected breakdowns and downtime.
2. Misalignment Tolerance: Pin couplings can tolerate a certain degree of misalignment between shafts, such as angular and parallel misalignment. This flexibility allows for easier installation and alignment of equipment, saving time and effort during setup and reducing the need for precise alignment procedures.
3. Low Maintenance: Pin couplings are designed with simplicity in mind, often consisting of only two coupling halves connected by pins. This straightforward construction means fewer components that can wear out or require regular maintenance. Additionally, the flexibility of the pins helps reduce wear on the coupling and connected equipment, leading to longer maintenance intervals.
4. Easy Replacement: In the event of a failure or wear, pin couplings are relatively easy to replace compared to some other coupling types. The simplicity of their design allows for quick disassembly and reassembly, minimizing downtime during maintenance or replacement procedures.
5. Cost-Effective: The combination of low maintenance requirements and reduced downtime translates into cost savings for businesses. With fewer unexpected breakdowns and lower maintenance expenses, the overall cost of ownership for systems employing pin couplings can be more economical.
6. Reliability: Pin couplings are known for their reliability and durability. When properly selected and installed, they can provide long service life without frequent replacements, contributing to stable and consistent system performance.
By minimizing downtime, maintenance efforts, and associated costs, pin couplings are a preferred choice in various industrial applications. However, it is crucial to ensure that the pin coupling is correctly sized and installed, and regular inspections and maintenance are conducted to maximize its benefits and prevent premature failure.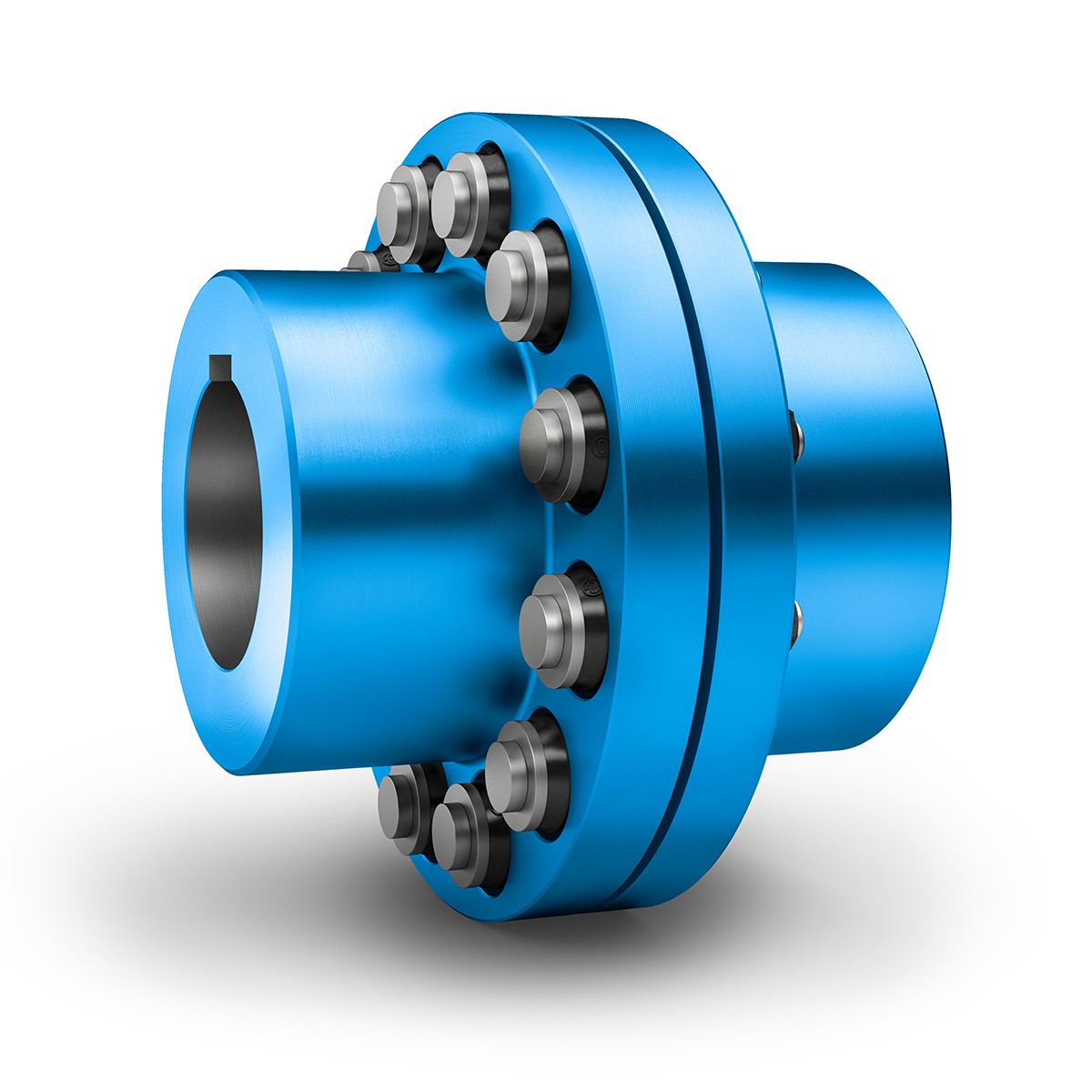 Selecting the Appropriate Pin Coupling for a Specific Application
Choosing the right pin coupling for a specific application involves considering several factors to ensure optimal performance, reliability, and safety. Here are the key steps to select the appropriate pin coupling:
1. Determine the Application Requirements: Understand the specific requirements of the application, including torque and speed specifications, shaft sizes, and misalignment tolerances. Consider the operating conditions, such as temperature, humidity, and exposure to corrosive substances.
2. Calculate Torque and Power: Calculate the torque and power requirements of the application to determine the appropriate pin coupling's torque capacity. Make sure to consider both steady-state and peak torque loads.
3. Consider Misalignment Tolerance: Evaluate the degree of misalignment expected in the system. Different pin coupling designs offer varying levels of misalignment tolerance. Choose a coupling that can accommodate the expected misalignment without compromising performance.
4. Select the Pin Coupling Type: Based on the application requirements, choose the appropriate pin coupling type – single pin, double pin, triangular pin, splined pin, or taper pin coupling. Each type offers different torque capacities and misalignment capabilities.
5. Check Material and Construction: Consider the materials used in the pin coupling's construction. Common materials include steel, stainless steel, and alloy materials. The material should be suitable for the application's environmental conditions and corrosion resistance.
6. Verify Safety Features: Ensure the selected pin coupling has safety features, such as a fail-safe mechanism to protect equipment from overload or shock loads. Safety is crucial to prevent damage to machinery and ensure operator protection.
7. Consult with Manufacturers or Engineers: If unsure about the best pin coupling for the application, consult with coupling manufacturers or mechanical engineers. They can provide valuable insights and recommendations based on their expertise.
By following these steps, you can select the appropriate pin coupling that matches the specific needs of the application, providing reliable and efficient power transmission while minimizing the risk of downtime and equipment failure.



editor by CX 2023-09-07