Product Description
             LT Type Coupling With Elastic Sleeve And Pin(GB/T4323-2002)
 
Application: 
1.LT type shaft coupling with elastic sleeve and pin are widely used in various mechanical and hydraulic fields, can adapt positive and negative changeful start frequent occasions.
2.Printing machinery / Packing machinery / Wood-working machinery etc large-scale mechanical equipment.
Design feature:
1.Because of elastic sleeve distortion and the teeth clearance between ring holes of half-coupling,the coupling has some compensatory of relativity shir and isolation properties.
2.Working temperature is -20ºC~+70ºC.
3.The marking method of Keyway forms and shaft holes size must be in accord with GB/T3852-1997.
Basic Parameter And Main Dimension(GB/T4323-2002)
Type
Nominal torque
N·m
Speed
rpm
Bore diameter (mm)
d1,d2,dz
Length of bore(mm)
D
A
S
Limited compensation
Mass
kg
Rotary
Inertia
kg·m2
Y Type
J,J1,Z Type
Radial
mm
Angle
Iron
Steel
Iron
Steel
L
L1
L
 
mm
 
 
 
 
 
LT1
6.3
6600
8800
9
9
20
14
 
71
18
3
0.2
1°30´
0.82
0.0005
10,11
10,11
25
17
12
12,14
32
20
LT2
16
5500
7600
12,14
12,14
32
20
 
80
18
3
0.2
1°30´
1.20
0.0008
16
16,18,19
42
30
42
LT3
31.5
4700
6300
16,18,19
16,18,19
42
30
42
95
35
4
0.2
1°30´
2.20
0.571
20
20,22
52
38
52
LT4
63
4200
5700
20,22,24
20,22,24
52
38
52
106
35
4
0.2
1°30´
2.84
0.0037
–
25,28
62
44
62
LT5
125
3600
4600
25,28
25,28
62
44
62
130
45
5
0.3
1°30´
6.05
0.012
30,32
30,32,35
82
60
82
LT6
250
3300
3800
30,35,38
32,35,38
82
60
82
160
45
5
0.3
1°00´
9.57
0.571
40
40,42
112
84
112
LT7
500
2800
3600
40,42,45
40,42,45,48
112
84
112
190
45
5
0.3
1°00´
14.01
0.055
LT8
710
2400
3000
45,48,50,55
45,48,50,55,56
112
84
112
224
65
6
0.4
1°00´
23.12
0.1340
–
60,63
142
107
142
LT9
1000
2100
2850
50,55,56
50,55,56
112
84
112
250
65
6
0.4
1°00´
30.69
0.2130
60,63
60,63,65,70,71
142
108
142
LT10
2000
1700
2300
63,65,70,71,75
63,65,70,71,75
142
108
142
315
80
8
0.4
1°00´
61.40
0.660
80,85
80,85,90,95
172
132
172
LT11
4000
1350
1800
80,85,90,95
80,85,90,95
172
132
172
400
100
10
0.5
0°00´
120.70
2.122
100,110
100,110
212
167
212
LT12
8000
1100
1450
100,110,120,125
100,110,120,125
212
167
212
475
130
12
0.5
0°00´
0°00´
210.34
5.39
–
13
252
202
252
LT13
16000
800
1150
120,125
120,125
212
167
212
600
180
14
0.6
0°00´
419.36
11.58
130,140,150
130,140,150
252
202
252
160
160,170
302
242
302
NOTE:
1.Coupling weights in the sheet are calculated according to the minimum diameter and maximum length of the shaft hole.
2.Short overloading can not exceed 2 times rated normal torque.
3.Type of shaft holes, the lengths of L and L1 also can be produced as customer requirements.
4.Rotational inertia are similar value.
Product Show
♦Other Products List
Transmission Machinery 
Parts Name
Model
Universal Coupling
WS,WSD,WSP
Cardan Shaft
SWC,SWP,SWZ
Tooth Coupling
CL,CLZ,GCLD,GIICL,
GICL,NGCL,GGCL,GCLK
Disc Coupling
JMI,JMIJ,JMII,JMIIJ
High Flexible Coupling
LM
Chain Coupling
GL
Jaw Coupling
LT
Grid Coupling
JS
♦Our Company
HangZhou CZPT Machinery Manufacturing Co., Ltd. is a high-tech enterprise specializing in the design and manufacture of various types of coupling. There are 86 employees in our company, including 2 senior engineers and no fewer than 20 mechanical design and manufacture, heat treatment, welding, and other professionals.
Advanced and reasonable process, complete detection means. Our company actively introduces foreign advanced technology and equipment, on the basis of the condition, we make full use of the advantage and do more research and innovation. Strict to high quality and operate strictly in accordance with the ISO9000 quality certification system standard mode.
Our company supplies different kinds of products. High quality and reasonable price. We stick to the principle of "quality first, service first, continuous improvement and innovation to meet the customers" for the management and "zero defect, zero complaints" as the quality objective. 
♦Our Services
1.Design Services
Our design team has experience in cardan shaft relating to product design and development. If you have any needs for your new product or wish to make further improvements, we are here to offer our support.
2.Product Services
raw materials → Cutting → Forging →Rough machining →Shot blasting →Heat treatment →Testing →Fashioning →Cleaning→ Assembly→Packing→Shipping
3.Samples Procedure
We could develop the sample according to your requirement and amend the sample constantly to meet your need.
4.Research & Development
We usually research the new needs of the market and develop the new model when there is new cars in the market.
5.Quality Control
Every step should be special test by Professional Staff according to the standard of ISO9001 and TS16949.
♦FAQ
Q 1: Are you trading company or manufacturer?
A: We are a professional manufacturer specializing in manufacturing
various series of couplings.
Q 2:Can you do OEM?
Yes, we can. We can do OEM & ODM for all the customers with customized artworks of PDF or AI format.
Q 3:How long is your delivery time?
Generally it is 20-30 days if the goods are not in stock. It is according to quantity.
Q 4: Do you provide samples ? Is it free or extra ?
Yes, we could offer the sample but not for free.Actually we have a very good price principle, when you make the bulk order then cost of sample will be deducted.
Q 5: How long is your warranty?
A: Our Warranty is 12 month under normal circumstance.
Q 6: What is the MOQ?
A:Usually our MOQ is 1pcs.
Q 7: Do you have inspection procedures for coupling ?
A:100% self-inspection before packing.
Q 8: Can I have a visit to your factory before the order?
A: Sure,welcome to visit our factory.
Q 9: What's your payment?
A:1) T/T. 
♦Contact Us
Web: huadingcoupling
Add: No.11 HangZhou Road,Chengnan park,HangZhou City,ZheJiang Province,China
 
| | |
| --- | --- |
| Standard Or Nonstandard: | Standard |
| Shaft Hole: | 8-24 |
| Torque: | >80N.M |
| Bore Diameter: | 14mm |
| Speed: | 4000r/M |
| Structure: | Flexible |
Samples:

US$ 500/Piece

1 Piece(Min.Order)

|
Request Sample
Customization:

Available

|

Customized Request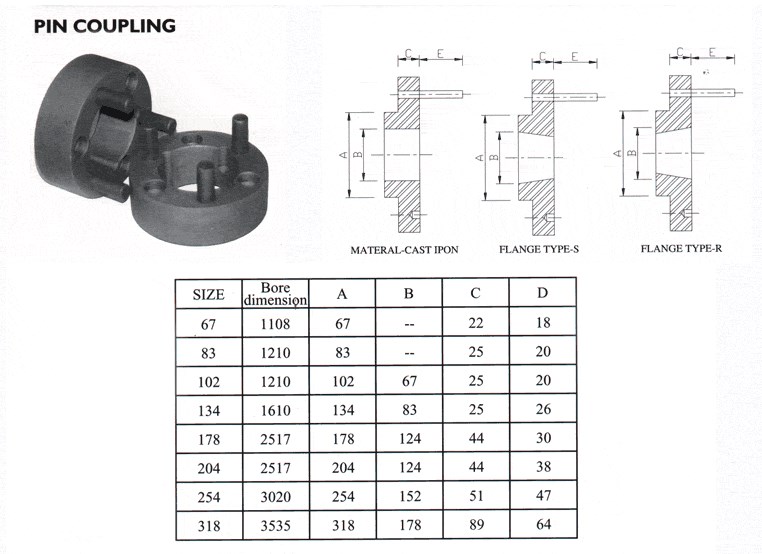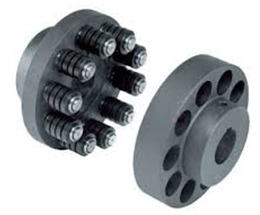 What Are the Maintenance Requirements for Pin Couplings?
Pin couplings are known for their simplicity and ease of maintenance. Regular maintenance helps ensure the longevity and optimal performance of pin couplings in various mechanical systems. Here are the key maintenance requirements for pin couplings:
Lubrication: Most pin couplings require periodic lubrication to reduce friction between the pins and the coupling hubs. Lubrication helps prevent wear and corrosion, ensuring smooth operation.
Inspection: Regular visual inspections are essential to identify any signs of wear, misalignment, or damage. Inspecting the pins, coupling hubs, and surrounding components can help detect potential issues early on.
Torque Check: It is crucial to periodically check and retighten the bolts or screws that secure the coupling to the shafts. Loose fasteners can lead to misalignment and coupling failure.
Alignment: Proper shaft alignment is critical for the effective functioning of pin couplings. Regularly check and adjust the alignment if necessary to minimize wear and vibrations.
Environmental Protection: In harsh environments or corrosive conditions, take measures to protect the pin coupling from contaminants or chemicals that could cause damage.
Replacement of Worn Components: When any of the coupling components, such as pins or hubs, show signs of significant wear, they should be replaced promptly to prevent further damage.
It is important to follow the manufacturer's maintenance guidelines and recommendations for the specific type of pin coupling used in the application. Regular maintenance not only ensures the smooth operation of the coupling but also helps prevent unexpected breakdowns and reduces the risk of costly downtime. Proper maintenance can extend the service life of pin couplings and contribute to the overall reliability of the connected equipment.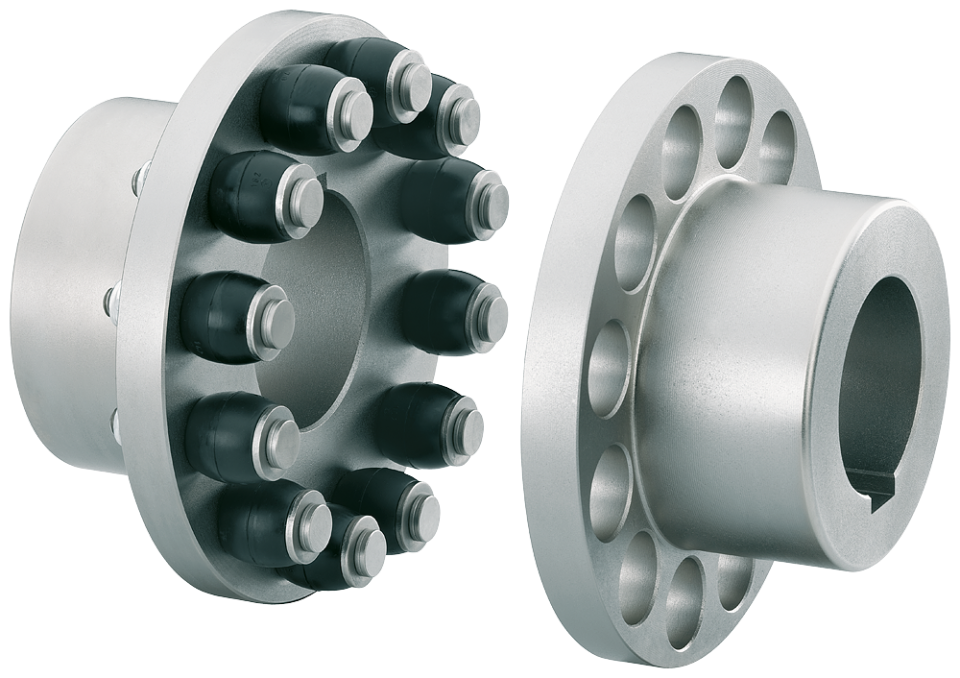 Can Pin Couplings Be Used for Both Motor-to-Shaft and Shaft-to-Shaft Connections?
Yes, pin couplings can be used for both motor-to-shaft and shaft-to-shaft connections in various mechanical systems. The versatile design of pin couplings allows them to connect two shafts with aligned or misaligned centers, making them suitable for a wide range of applications.
Motor-to-Shaft Connections: In motor-driven systems, pin couplings are commonly used to connect the motor shaft to the driven shaft of the equipment. The motor can be an electric motor, combustion engine, or any other type of power source. The pin coupling efficiently transfers torque from the motor shaft to the equipment's driven shaft, enabling power transmission and mechanical motion.
Shaft-to-Shaft Connections: Pin couplings are also well-suited for shaft-to-shaft connections, where two separate shafts need to be joined together. This could be the case when extending the length of a shaft or connecting two separate pieces of rotating equipment. The pin coupling provides a secure and flexible connection between the two shafts, allowing torque to be transmitted between them while accommodating misalignment.
It is essential to consider the specific requirements of the application when selecting a pin coupling. Factors such as the amount of misalignment, torque capacity, operating conditions, and space constraints should be taken into account to ensure the coupling can effectively and reliably connect the motor and shafts.
Overall, the versatility and performance of pin couplings make them a popular choice for both motor-to-shaft and shaft-to-shaft connections in various industrial and mechanical systems.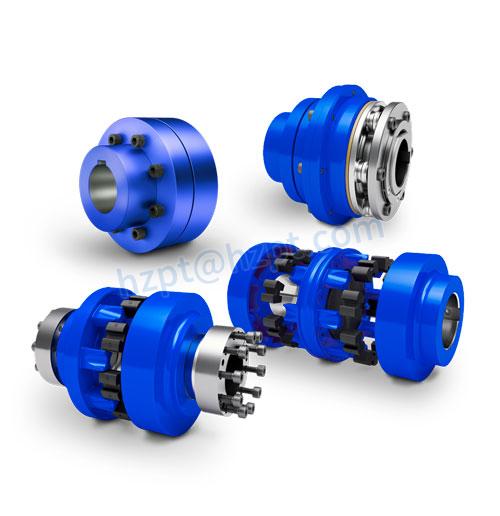 Advantages of Using Pin Couplings in Mechanical Systems
Pin couplings, also known as shear pin couplings, offer several advantages when used in mechanical systems. These advantages make them a popular choice for various industrial applications:
1. Overload Protection: Pin couplings are designed to provide overload protection to connected equipment. In case of excessive torque or sudden shock loads, the sacrificial pins will shear off, preventing damage to the shafts and other components.
2. Misalignment Tolerance: Pin couplings can accommodate a limited amount of angular misalignment between the shafts. This helps to compensate for minor misalignments and reduces the stress on the connected equipment.
3. Cost-Effective: The shear pins used in pin couplings are relatively inexpensive compared to other coupling components. In the event of a failure, replacing the damaged pins is a cost-effective solution, avoiding more significant repairs to the main equipment.
4. Easy Replacement: After shearing, the damaged pins can be quickly and easily replaced. This leads to reduced downtime and lower maintenance costs in the long run.
5. Versatility: Pin couplings are suitable for a wide range of applications, including pumps, compressors, fans, and other industrial machinery. Their ability to handle varying operating conditions makes them versatile in different environments.
6. Shock Load Absorption: Pin couplings can absorb and dissipate shock loads effectively. The shear pins act as a buffer, protecting the equipment from sudden impacts or overloads.
Despite their numerous advantages, it is essential to consider the limitations of pin couplings as well. They have lower torque capacities compared to some other coupling types, such as gear couplings or rigid couplings. Additionally, the need to replace shear pins after each failure may lead to more frequent maintenance requirements in applications with frequent overloads or misalignments.
In conclusion, pin couplings provide reliable torque transmission and safety features, making them a valuable component in various mechanical systems. Their ability to protect against overloads and accommodate misalignments makes them a practical choice in a wide range of industrial applications.



editor by CX 2023-09-07