Product Description
Product Introduction
Pin lug couplings
Aluminum with brass nut and nbr washers
SIZE:, 2″, 2 1/2″, 3″, 4″,6″
Assembled with fire hose or PVC layflat hose
 
PIN LUG COUPLING
SIZE
Type
2-1/2″
Four ears
3″
4″
6″
 
 
 
 
PIN LUG COUPLING
SIZE
Type
1″
Two ears
1-1/4″
1-1/2″
2″
Company Profile
HangZhou CZPT Co. LTD. is a leading manufacturer and exporter of fire hose, coupling and other fire-fighting equipments in China.
Our main products: rubber CZPT fire hose, CZPT CZPT fire hose, PVC CZPT fire hose, PU CZPT fire hose. colorful fire hose, PVC/Nitrile fire hose, single jacket fire hose, double jacket fire hose and PU layflat hose. Our hose is for marine, mill, forest, fire-fighting, mine and construction.
Meanwhile, we have good cooperation with other famous international company in fire-fighting field. In 1999, we have approved ISO9000 certificate. We are also a member of FPA, CFPA.
You may be assured that we will apply you high quality and low cost products. In case you need more information on corporation and our products, please do not hesitate to contact us and we shall be very pleased to reply any of your inquiries at any time.
Workshop
Package And Shipping
Products wil be perfected protected by opp bag/Reinforced carton/stretch film/pallets. Any customized package will be acceptable.We accept ship by express including DHL/FEDEX/TNT, or ship by sea and air. Mostly we ship by sea. shipping time is within 25days by sea. Will advise exact delivery when you purchase.
Certification
Our service
Step 1:
 When you are looking for something, pls send your inquiry with details and pics to me at Made in China. I will reply at the first time(faster than other suppliers) and provide good price(at least 10% lower than others). If you are interested in our products online, contact me directly with link attached.
Step 2:
Before purchase bulk order, sample can be available and free. I will advise everything you want to know about the PO, delivery, price, shipping method, package, payment…Production will be going when everything is confirmed by you.
Step 3:
After PO received, we will send you PI and you need to pay it firstly, then we will arrange bulk production, during the period, we will send you some pics when pre-product sample is finished. 
Step 4:
Will inform you when shipping and send you pics when all goods are ready. As a professional supplier, will follow all the way until you receive the goods. Of course, inspection report will be provided. If needed, we can send products to SGS for testing.
FAQ
1. Where is your company and how many people there? How about your company?
We are based in HangZhou, China, start from 1998, sell to more than 20countries. There are totally 200-300 people in our office and factory.
2. How can you guarantee quality? 
We will confirm everything before production, before shipping, inspection reported will be provided. 
3. What do you provide?
We provide fire hose, coupling and fire equipments. irrigation fittings.
4. Why should we choose you?
We are the top fire hose manufacturers in Asia, we have more than 20 years experience of this industry. You will always get my quick response and good price. You will save money at the most degree from me.
What's more, quick delivery, some free sample will be acceptable.
| | |
| --- | --- |
| After-sales Service: | Excellent |
| Warranty: | All Life |
| Connection: | Connection |
| Structure: | Different |
| Flexible or Rigid: | Flexible |
| Material: | Aluminum |
Samples:

US$ 2/Piece

1 Piece(Min.Order)

|
Request Sample
Customization:

Available

|

Customized Request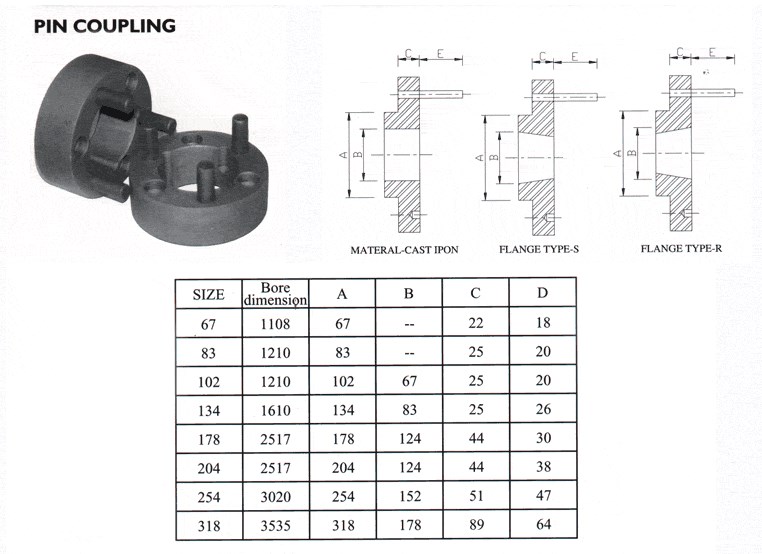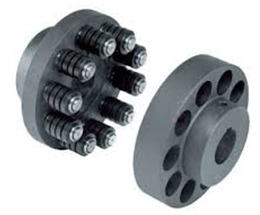 What Are the Maintenance Requirements for Pin Couplings?
Pin couplings are known for their simplicity and ease of maintenance. Regular maintenance helps ensure the longevity and optimal performance of pin couplings in various mechanical systems. Here are the key maintenance requirements for pin couplings:
Lubrication: Most pin couplings require periodic lubrication to reduce friction between the pins and the coupling hubs. Lubrication helps prevent wear and corrosion, ensuring smooth operation.
Inspection: Regular visual inspections are essential to identify any signs of wear, misalignment, or damage. Inspecting the pins, coupling hubs, and surrounding components can help detect potential issues early on.
Torque Check: It is crucial to periodically check and retighten the bolts or screws that secure the coupling to the shafts. Loose fasteners can lead to misalignment and coupling failure.
Alignment: Proper shaft alignment is critical for the effective functioning of pin couplings. Regularly check and adjust the alignment if necessary to minimize wear and vibrations.
Environmental Protection: In harsh environments or corrosive conditions, take measures to protect the pin coupling from contaminants or chemicals that could cause damage.
Replacement of Worn Components: When any of the coupling components, such as pins or hubs, show signs of significant wear, they should be replaced promptly to prevent further damage.
It is important to follow the manufacturer's maintenance guidelines and recommendations for the specific type of pin coupling used in the application. Regular maintenance not only ensures the smooth operation of the coupling but also helps prevent unexpected breakdowns and reduces the risk of costly downtime. Proper maintenance can extend the service life of pin couplings and contribute to the overall reliability of the connected equipment.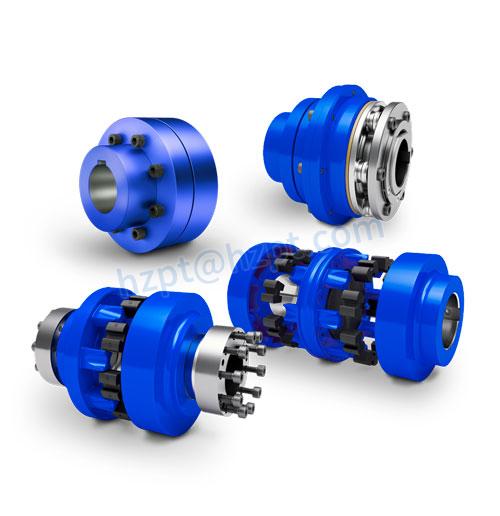 Usage of Pin Couplings in Applications with Varying Operating Temperatures
Pin couplings are versatile and can be used in a wide range of operating conditions, including applications with varying temperatures. The performance of pin couplings at different temperature levels depends on the materials used in their construction and the specific design features. Here's how pin couplings handle varying operating temperatures:
1. Material Selection: Pin couplings can be manufactured using different materials, including steel, stainless steel, alloy steel, and various heat-treated materials. The choice of material depends on the application requirements and the temperature range the coupling will be subjected to. Some materials are suitable for high-temperature applications, while others are more suitable for low-temperature conditions.
2. Heat Dissipation: The simple and open design of pin couplings allows for efficient heat dissipation. As the coupling operates, any heat generated due to friction or other factors can easily dissipate into the surrounding environment. This helps in maintaining a stable operating temperature and prevents overheating of the coupling and connected equipment.
3. Lubrication: Proper lubrication is essential for the smooth operation of pin couplings, especially in applications with high temperatures. Lubricants help reduce friction and wear between the mating surfaces, ensuring that the coupling functions optimally even in elevated temperature conditions.
4. Thermal Expansion Considerations: Pin couplings must be designed with thermal expansion in mind. When the operating temperature increases, the materials may expand, and the coupling should have sufficient clearance or play to accommodate this expansion without causing binding or interference.
5. Temperature Limits: While pin couplings can handle a wide range of temperatures, there are limits to the extremes they can tolerate. Excessive heat can lead to degradation of the coupling material, premature wear, or reduced performance. It's essential to choose a pin coupling that is rated for the specific temperature range of the application.
6. Insulation: In certain cases, pin couplings may need additional insulation to protect against extreme temperature variations or to prevent heat transfer to sensitive components nearby. Insulation can be achieved using materials with low thermal conductivity or by incorporating insulating coatings or barriers.
When selecting a pin coupling for an application with varying operating temperatures, it's crucial to consider the specific temperature range, the type of materials used in the coupling's construction, and any additional factors that may impact its performance. Following the manufacturer's guidelines and ensuring proper maintenance will help ensure the pin coupling operates effectively and reliably across the expected temperature range.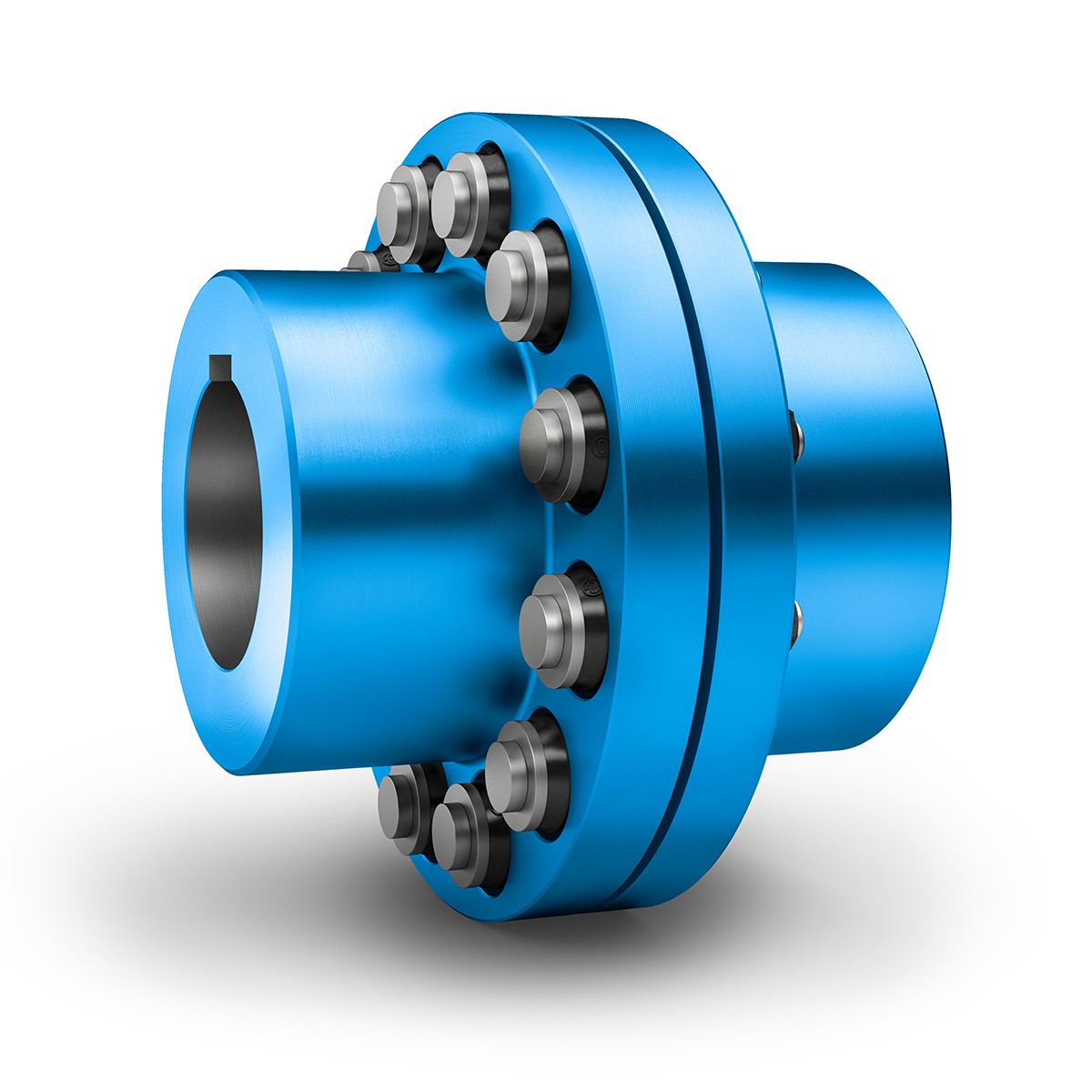 Selecting the Appropriate Pin Coupling for a Specific Application
Choosing the right pin coupling for a specific application involves considering several factors to ensure optimal performance, reliability, and safety. Here are the key steps to select the appropriate pin coupling:
1. Determine the Application Requirements: Understand the specific requirements of the application, including torque and speed specifications, shaft sizes, and misalignment tolerances. Consider the operating conditions, such as temperature, humidity, and exposure to corrosive substances.
2. Calculate Torque and Power: Calculate the torque and power requirements of the application to determine the appropriate pin coupling's torque capacity. Make sure to consider both steady-state and peak torque loads.
3. Consider Misalignment Tolerance: Evaluate the degree of misalignment expected in the system. Different pin coupling designs offer varying levels of misalignment tolerance. Choose a coupling that can accommodate the expected misalignment without compromising performance.
4. Select the Pin Coupling Type: Based on the application requirements, choose the appropriate pin coupling type – single pin, double pin, triangular pin, splined pin, or taper pin coupling. Each type offers different torque capacities and misalignment capabilities.
5. Check Material and Construction: Consider the materials used in the pin coupling's construction. Common materials include steel, stainless steel, and alloy materials. The material should be suitable for the application's environmental conditions and corrosion resistance.
6. Verify Safety Features: Ensure the selected pin coupling has safety features, such as a fail-safe mechanism to protect equipment from overload or shock loads. Safety is crucial to prevent damage to machinery and ensure operator protection.
7. Consult with Manufacturers or Engineers: If unsure about the best pin coupling for the application, consult with coupling manufacturers or mechanical engineers. They can provide valuable insights and recommendations based on their expertise.
By following these steps, you can select the appropriate pin coupling that matches the specific needs of the application, providing reliable and efficient power transmission while minimizing the risk of downtime and equipment failure.



editor by CX 2023-09-06